A private school in Wisconsin in the US has apologised for asking Class 4 students to list "three good reasons for slavery and three bad reasons".
Trameka Brown-Berry, an African-American mother, posted a picture on Facebook early this week showing the assignment her son was working on, Xinhua news agency reported.
She asked: "Does anyone else find my 4th grader's homework offensive?" Romana Gem, who also found the assignment disturbing, added in her post: "Would you give children an assignment asking 'good' reasons for the Holocaust?" Our Redeemer Lutheran School in Wauwatosa reacted quickly, according to Brown-Berry, with a prompt apology from the principal who admitted that the assignment "showed a lack of sensitivity" and was offensive.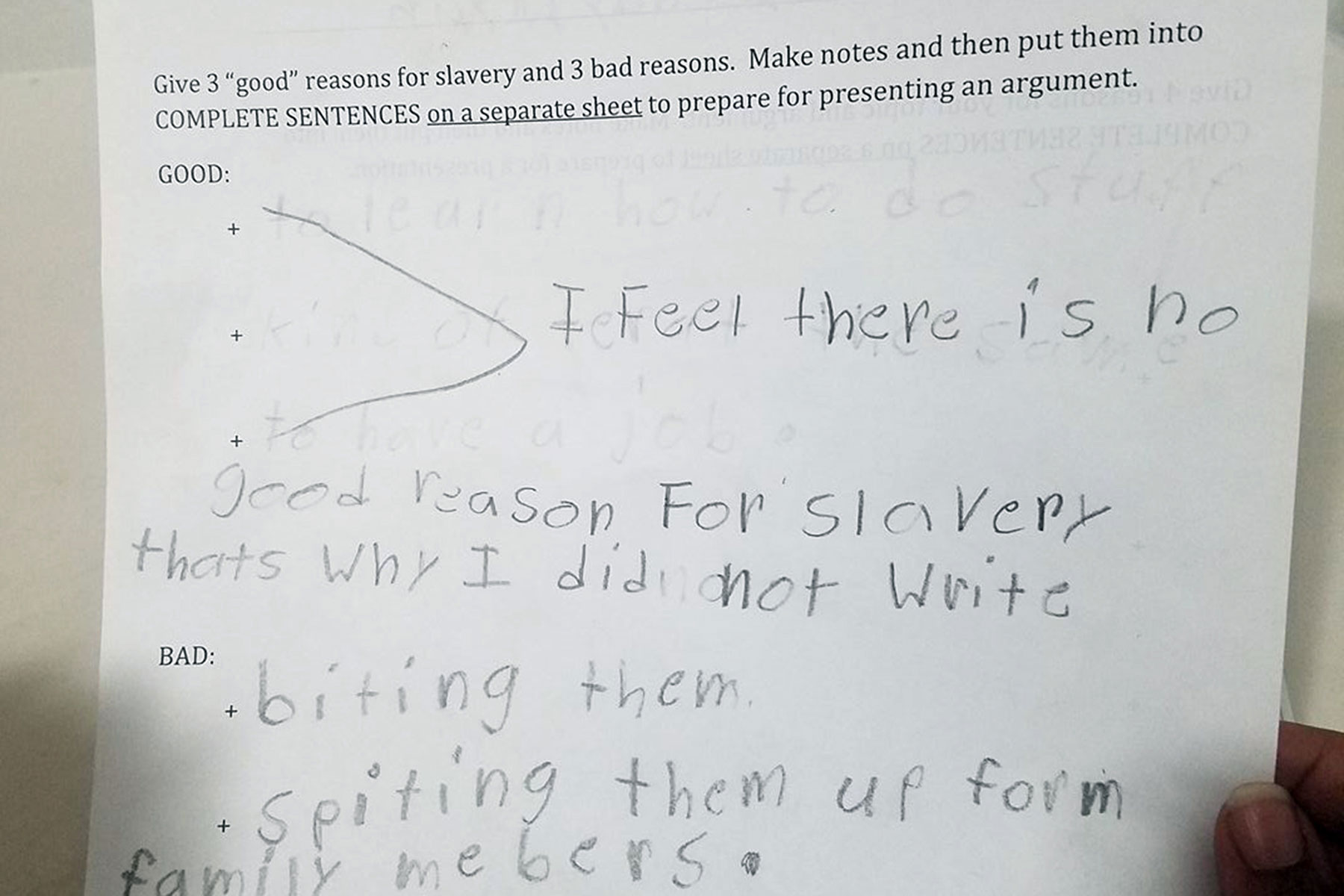 In the letter of apology, the principal said the school had removed the assignment and promised to send home information prior to any sensitive topics being discussed.